The Crackle just endorsed Manny as the official breakout TV character of the season, here are their reasoning: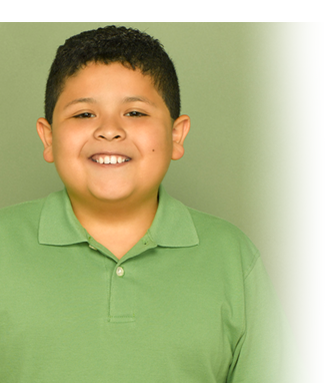 He wears aftershave. He drinks coffee. He dons a poncho. He plays the pan flute. He does culturally sensitive dance numbers. He's ten.

It's all just Manny being Manny.
What do you think? Who is your TV character of the season?
The hilarious Jesse Tyler Ferguson of "Modern Family" has a plan for his Halloween costume.
The whole family comes out to support Manny's newfound interest – fencing. It turns out he's quite masterful in this sport, but Jay's prideful enthusiasm triggers an old childhood wound for Mitchell. Meanwhile Phil is determined to find where Luke's hidden talents lie, on "Modern Family," WEDNESDAY, NOVEMBER 4 (9:00-9:30 p.m., ET), on the ABC Television Network.
Backstage has an interview with Nolan Gould from Modern Family, here are some parts of the interview:

ACTOR2WATCH: How do you like being on "Modern Family"?
NOLAN GOULD: I really love the show. People are really nice on set. The food is good. Everybody is really funny, not just when they're acting, but when they're off-set too.
A2W: Who's your favorite actor and why?
NG: I would say Jim Parsons from "The Big Bang Theory." His demeanor and his little smirks, his little facial expressions just make me laugh cause it's funny. Ty Burrell from "Modern Family" is also really good. He's great at improving, and he acts like a little kid in the show. But the funny thing is he's actually a little kid basically.
A2W: Have you started getting recognized? How about fan letters?
NG: No, no fan letters yet. When I go into audition rooms, some of the acting people notice me and say "Hey, you're that kid from "Modern Family," right?" And so that's pretty cool. All my relatives back in Alabama know.
TV's No. 1 Non-Sports Net on Wednesday, ABC Scores its Highest:
Adult 18-49 Rating on the Night in 4 Weeks, Opposite the World Series
"Modern Family" and "Cougar Town" Are the Night's Top 2 Series in Key Adults
Opposite the World Series, "Modern Family" Hits its Top Adult 18-49 Number
In 4 Weeks and Marks Series Highs with Adults 18-34, Key Men, Teens and Kids
Shooting up from its lead-in by 68% in Adults 18-49, ABC's "Modern Family" beat out its non-sports competitors at 9:00pm to qualify as the No. 1 TV series of the night (3.7/9). The ABC series won its hour, beating the World Series, among key Women: W18-49 (4.2/10) and W25-54 (4.8/11).
"Modern Family" was up week to week in Total Viewers (+6%) Adults 18-49 (+9%), hitting its best young adult number in 4 weeks – since 9/30/09. Although it faced the World Series, the freshman ABC comedy achieved series-high numbers in Adults 18-34, key Men (M18-34/M18-49), Teens 12-17 and Kids 2-11.
"Modern Family" is exhibiting big increases over its first-reported numbers through DVR playback, jumping by 1.2 million viewers and by an additional 7-tenths of an Adult 18-49 rating point from the initially reported Live + Same Day Numbers to the Live + 7 Day DVR finals.
[source: TV By The Numbers]
Are you ready for next week?
Some clips from last night's funny episode:
We really liked this "No Prior Knowledge" about Modern Family:
Another great episode for Modern Family (well every episode till now was great…). Here are some quotes for you:
Mitchell: "Why is our daughter dressed like Donna Summer?"
Cameron: "She is not Donna Summer, clearly she is Diana Ross from the RCA years. How is Daddy not seeing that?"
Mitchell: "I am fun! Remember breakfast for dinner last week? My idea."
Gloria: "Batman doesn't get picked on and he wears a cape. A poncho is just a cape that goes all the way around."
Jay: "Batman doesn't get picked on because he's a muscular genius. Manny can't make it to the top bunk."
What was your favorite quote?
EW has 7 portraits of the stars of Modern Family, here are some of them, you can find the rest in EW.