It is a rerun night of Modern Family, so how about some Eric Stonestreet in Funny Or Die (which we found on his personal website).
Have fun and stay in school (to all those people who tweeted that they are ditching school to watch Modern Family).
Ty Burrell, star of ABC's Modern Family, was a guest on The View
ABC has scheduled the return of the Oprah Winfrey Oscar Special to air the week before the Academy Awards and plans to give "The Middle" a "Modern Family" lead-in.
The Oprah special will air March 3. On Feb. 17 and Feb. 24, ABC will try out repeats of "The Middle" — which recently hit a season high in its usual 8:30 p.m. slot — at 9:30 p.m. after "Modern Family."
Source: THR feed
We at the Modern Family TV Fansite are very excited about the upcoming Superbowl. So to pass the time, here is our first quiz: Modern Family and Football.
Don't forget to share the quiz with your friends at the end!
If you have additional ideas for questions, let us know in the comments section at the bottom of this page.
I am not a stalker found Jay and Gloria's house filming location. Here is some information that they found:
Jay and Gloria's ultra-unique home is MUCH bigger in person than it appears to be on Modern Family. For some reason, the establishing shots shown on the series only feature one angle of the residence. In reality, though, the home has a whole other half which has never appeared on TV. The house is so massive, in fact, that I couldn't get all of if to fit in my camera lens, but you can sort of get an idea of its true size in the above photograph. According to Zillow, the residence boasts five bedrooms, six bathrooms, and a whopping 6,359 square feet!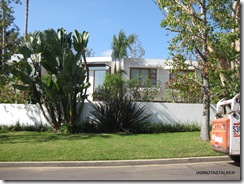 ABC News has an article and a video about their visit to "Modern Family" studio. Here are some highlights from the article:
"We are trying to sort of capture slices of life," Ferguson says. "The writers really write from their own families, and they are incorporating a lot of our stories as well. And they wanted to feel very real. Not farcical. I think they are doing a pretty good job of balancing that real wackiness with that really subtle sweet humor."
His partner on television, Eric Stonestreet, agress with the assessment and describes himself in real life as "openly straight."
"People like to laugh. That resonates first. But I think also we are holding up a little bit of a mirror each week for people to take a look at. Because so oftentimes in life we just breeze past [moments] and don't acknowledge them, we just sweep them under the rug. … On this set we celebrate them. We celebrate the awkwardness. We celebrate the dysfunction," Stonestreet says.
"I have been told over and over that no one watches TV anymore, and no one watches comedies. But someone is watching," Bowen says.
"This show is a lot of fun. And rare," O'Neill says, knowingly. "They don't come a long like this often. Now we have to keep this up. That is our job. And [it's] stressful. When you come out of the gate like this you have expectations. Can we keep this up? But it is better to come out like this than to come out limping."
Sofia Vergara, from 'Modern Family', was on 'The View' today and got into troubles for inappropriate joke…
With a history of giving bad gifts, Claire is determined to surprise Phil with an amazing anniversary present – a private performance by one of their favorite musicians, Izzy LaFontaine! However, it turns out to be a surprise in more ways than one. Meanwhile, Mitchell and Cameron call up their party-girl bestie, Sal, for a long overdue night out on the town.
Will air Nov. 11th.
TV.com is running the "Best of 2009" election.
Show your support and vote for Modern Family as the "best new fall show".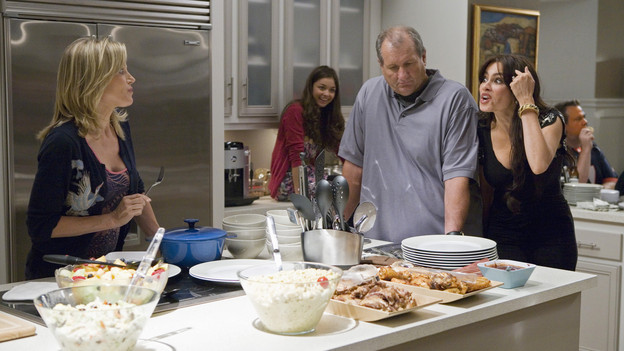 Somehow, Haley managed to get a learner's permit. Despite hitting her dad with the car… and not pulling over for the cops… and driving through the park and…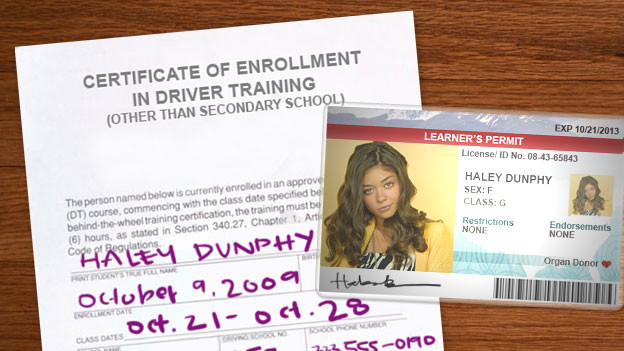 [source: ABC]