Rico Rodriguez's "Modern Family" character, Manny, is a real momma's boy, so is Rico a momma's boy in real life? Check the video from Access Hollywood
Related articles
In Style Magazine has an article about the house of Julie Bowen from 'Modern Family':
The Modern Family actress lives in a midcentury ranch-style house, close to a canyon where she goes on her morning runs. Julie and her husband, software developer Scott Phillips, spent more than a year gutting and remodeling the house, creating an open floor plan with a light-filled living room where everything happens: playdates, story time with the children, and cocktail parties with friends.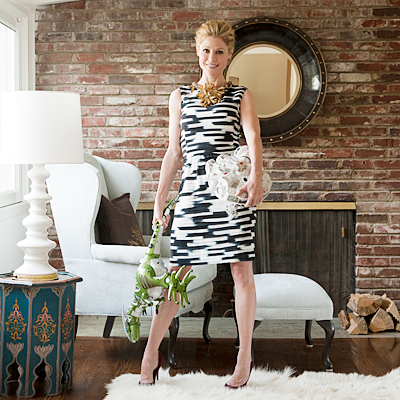 Eric Stonestreet from "Modern Family" was a guest on The Ellen DeGeneres Show:
NY Magazine has an interview with THE star of Modern Family, Rico Rodriguez. Here are the highlights:
How did you feel about landing a sitcom?
When I was going on auditions, it was nerve-racking. I'd always say to my mom that it would be awesome if I could get a series. When Modern Family came along, I said, "You know what, Mom? I believe I'm going to get this role."
I'd ask you for your favorite acting job so far, but I'm guessing it's Manny.
Yes, because I've never been that type of character before, but also a role on NCIS. It was my first action-type drama show. I was one of three main boys who find a gun and then they find a dead body, so that was fun.
Do you have any particular wishes for Manny?
To get a girlfriend. It would be cool to have a fake girlfriend.
Somebody get Manny a girlfriend quick… Any volunteers?
Don't forget – you can still get "Who Da Manny" T-shirts.