"Modern Family," last year's winner, is again among the top nominees for primetime Emmy Awards on Thursday.
"Modern Family" scored 14 nominations including best TV comedy to lead other series in that grouping.
Source: Chicago Tribune
Nominations list:
Outstanding Comedy Series
Outstanding Supporting Actor in a Comedy Series – Ty Burrell; Ed O'Neill; Eric Stonestreet
Outstanding Supporting Actress in a Comedy Series- Julie Bowen; Sofía Vergara
Outstanding Guest Actor In A Comedy – Greg Kinnear as Tad
Outstanding Directing For A Comedy – Steven Levitan, Director
Outstanding Casting For A Comedy
Outstanding Single-Camera Picture Editing For A Comedy Series – Ryan Case, Editor; Steven A. Rasch, A.C.E.
Outstanding Sound Mixing For A Comedy Or Drama Series Stephen A. Tibbo, Production Sound Mixer,Dean Okrand, Re-Recording Mixer,Brian R. Harman, Re-Recording Mixer
IF, AFTER 48 episodes, there was still any doubt that Modern Family is the most adored sitcom on television, it was eliminated here at the 63rd Primetime Emmy Awards on Sunday night.
The telecast began with four awards in a row to members of the Modern Family team, and it ended the same way it did last year, with the two-year-old show being named the best comedy on television.
From start to finish, it felt like a night for Modern Family. At one point the show's host, Jane Lynch of Fox's Glee, said, "Welcome back to the Modern Family Awards."
Read the rest on Today Onlune
Related articles
Shimmery strapless dress at Sunday night's Emmy Awards.
Source: huffingtonpost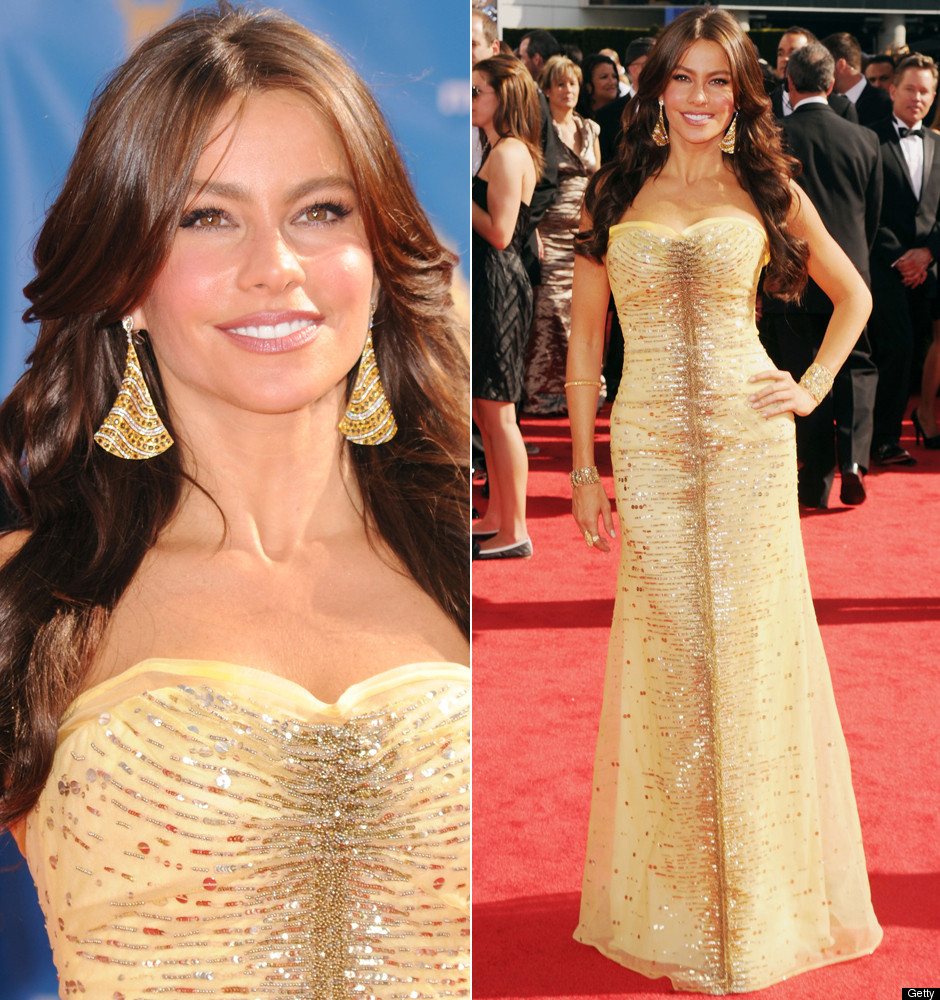 Freshmen breakouts Modern Family and Glee dominated early at the 62nd Primetime Emmy Awards Sunday as Eric Stonestreet and Jane Lynch won statuettes.
Modern Family's Steve Levitan and Christopher Lloyd also won best writing for a comedy series for the ABC hit's first episode, "Pilot."
See the full story on SeattlePI
Related articles by Zemanta
It's Saturday, Aug. 21 and time for the Creative Arts Emmys, held a week and a day before the Primetime Emmy Awards telecast. It's the awards event that honors the people behind the scenes who deserve recognition, but apparently didn't make the cut to be on the already overflowing live event.
Best Casting of a Comedy Series: "Modern Family"
Best Picture Editing for Comedy Series: "Modern Family"
Best Sound Mixing for Half-Hour Series (Tie): "Entourage" and "Modern Family
Source Zap2It
Related articles by Zemanta